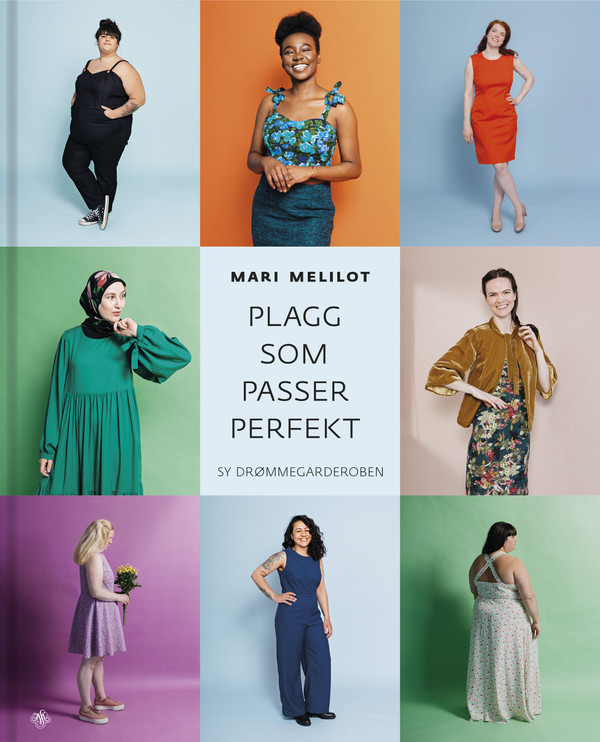 Sew your dream wardrobe!
With this practical sewing book, you can sew garments that fit your figure perfectly.
Whether you are small and slender, size 4XL or are a combination of sizes, here is help to tailor your own dream wardrobe.
You will find patterns for stylish and timeless garments, where a basic pattern forms the basis for a variety of garments. Simple tops, an A-shaped skirt, trousers with narrow or wide legs are garments you will love to sew and wear. All the patterns have simple step-by-step descriptions and pattern sheets. In addition, Mari Melilot's shares her best tips on how to shorten, lengthen and adjust garments, how to sew collars, pockets, zippers and much more.
The book is designed so that a beginner can learn to sew clothes from scratch and use the book as a reference, while the more experienced can enjoy details and fit, and build a home-made wardrobe.