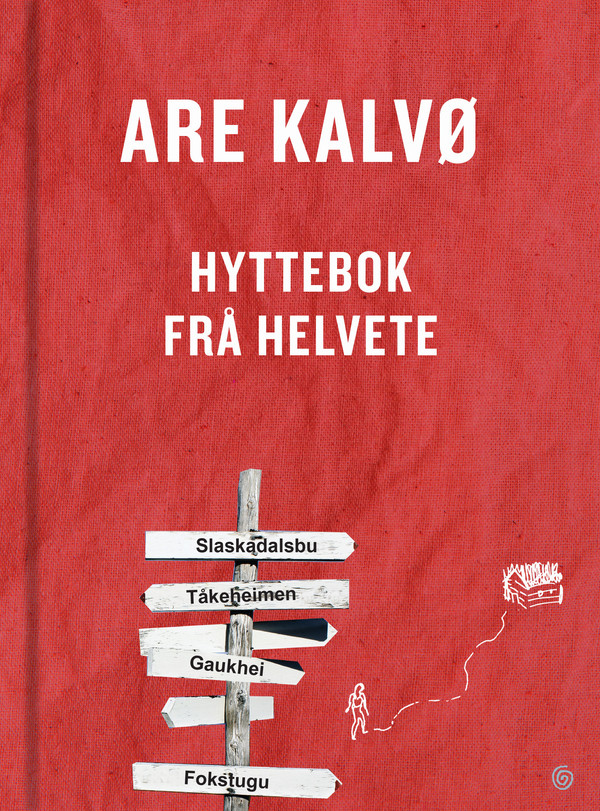 A comedian's reluctant attempt to learn to love nature
Are Kalvø grew up smack dab in the middle of a postcard in north-western Norway, surrounded by fjords and mountains that people from halfway across the globe travel to see. Yet he's never been much of an outdoorsman. Once he moved to the city, he never looked back.
This has never been a problem. Until a few years ago, Kalvø began losing friends to the mountains. One day, Kalvø realized that he did not have a single Facebook-friend who had not posted a single photo of themselves on a mountain. That's enough to make a person start wondering. Is it perhaps me who has been mistaken all this time? In fear of missing out on something, he heads out to the mountains himself: to find out what is actually happening.
Nr. 1. best seller.
Foreign rights
Atlas Contact, Netherlands
Albert Bonniers Förlag, Sweden
People's Press, Denmark
Dumont Reiseverlag, Germany
Tanapaev, Estonia
Greystone Books, World English
Baldini & Castoldi/La Nave di Teseo, Italy
Ikar, Slovakia
Hilariously funny on hiking in nature … Undoubtedly the best book ever written by Norway's funniest man.

Hilde Østby, Aftenposten