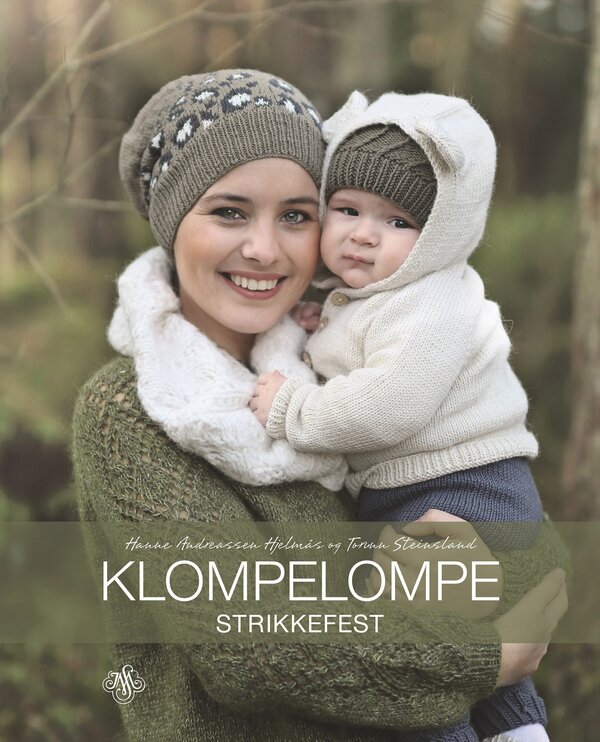 KlompeLOMPE makes knitting a party!
Here are patterns for both the beginner and the experienced knitter who wants to impress a little extra. There are garments for the whole family.
The book is divided into six parts with different themes: CLASSIC KNITTING has simple and elegant cuts in unique KlompeLOMPE style. THE BEGINNER KNIT is suitable for those who have just learned how to knit, or for those who wanted a simple project while watching tv. THE KNITTED JACKET never goes out of fashion, and here are exquisite models with two or more colours. Knitting a patterned knitted jacket is a great way to use up the leftover yarn. STRUCTURE KNIT gives an impressive expression without using multiple colours or difficult techniques. EYELET STITCH Is one of the most delicate knits you can create, for both baby and adult. Some of KLOMPELOMPE's most popular patterns are now made as an eyelet stitch. The book also contains a chapter with FUN ANIMAL PATTERNS - here you will surely find a favourite garment for the little ones.
Foreign rights
Peoples Press, Danish