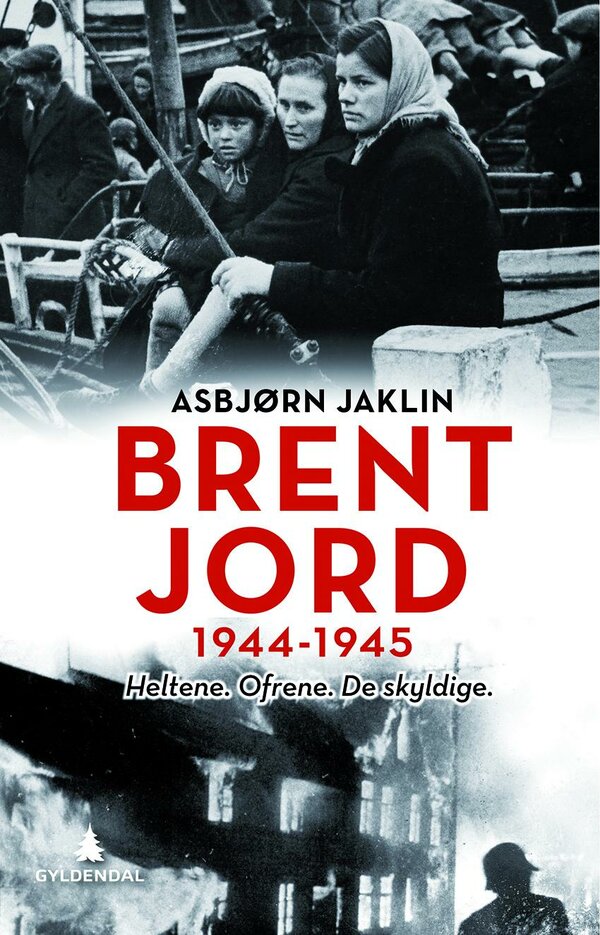 Autumn 1944 Adolf Hitler ordered a forced evacuation of North Norway: Troms and Finnmark. Buildings to be burned, cattle slaughtered and infrastructure destroyed. 50 000 inhabitants were to be evacuated. Half of them disobeyed the order, not all of them survived the winter 1944-1945 under miserable conditions.
Asbjørn Jaklin describes personal, political and military sides of Hitler's "Scorched-earth" tactics in North Norway.
Why did the Russian Army withdraw from Finnmark? How could the responsible German offiser, Lothar Rendulic, avoid a sentence during the war trial in Nürnberg? And how did ordinary people deal with "Scorched-earth"? Jaklin delivers the answers.
"Probably the most important book to be published in Norway this year."

Solgunn Solli, Altaposten
" … moving, closeup portraits, most of them of ordinary people, seldom have we come so close to the drama and the suffering …"

Johan O. Jensen, Adresseavisen